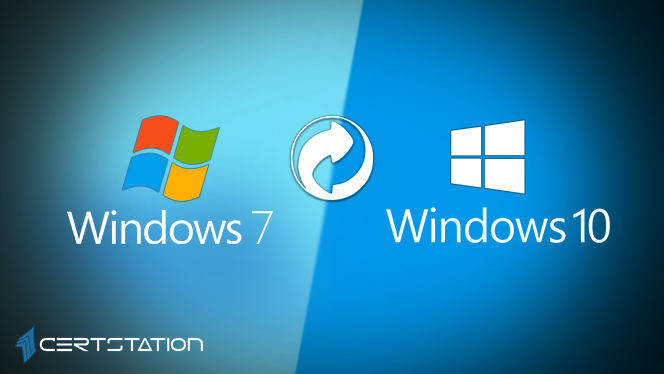 With the Windows 7 end of life around the corner, users ought to decide whether they want to upgrade them to Windows 10 or just get a new personal computer.
Beginning next Tuesday, January 14th, 2020, Windows 7 will arrive at its end of life, implying Microsoft will issue the last collective update for all versions of the operating system.
This implies no more security updates going forward. Unless the user purchases Extended Security Updates and your computer will become susceptible to any security flaws that are revealed in the future.
To remind people of the end of support, on January 15th, Microsoft will begin showing warnings in Windows 7 reminding them that the operating system is no longer buttressed and that they should upgrade to Windows 10.
Microsoft was likely to eliminate this offer a long time ago, but it is still live.
There is, however, no idea how long this technique will work, so if you wish to upgrade a device from Windows 7 to Windows 10 for free, you should do so at the earliest.
You can get a free copy of Windows 10 by running the Media Creation Tool on your Windows 7/8.1 PC. After doing the upgrade, you have to connect to the internet and your Windows 7 license will be transformed to a digital entitlement of Windows 10.
Go to Microsoft's Windows 10 download page from here.
Click the 'Download Tool now' button and Media Creation Tool will download
Open the Media Creation Tool and agree to the license.
Select the 'Upgrade this PC now' option and click Next.
Select 'Keep all apps and files' and continue. Click on the Install button to begin the installation process of Windows.
During the installation, the computer will restart several times. This process can take some time, so you have to be patient.
After Windows 10 is done installing and you're linked, you can confirm your Windows 10 activation from Settings > Windows Update > Activation.