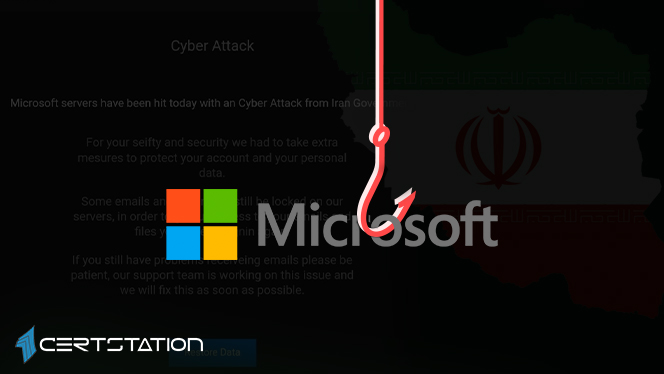 Reports suggest that a hacker is struggling to exploit the fresh caveats about likely Iranian cyberattacks by using it as a concept for a phishing attack that seeks to gather Microsoft login IDs.
With the growing tension between the United States and Iran, the U.S. government has been issuing warnings about likely cyberattacks by Iran and possible attacks on important U.S. infrastructure.
To benefit from this increased escalation, an attacker has created a phishing rip-off that pretends to be from 'Microsoft MSA' and has an email subject of 'Email users hit by Iran cyber-attack' caution that Microsoft's servers were hit by a cyberattack from Iran.
The phishing email also suggests that in response to this attack, Microsoft was compelled to shield their user by locking their email and data on Microsoft's servers. To gain full access again to this locked data, the phishing email suggests that the recipient must log in again.
As per Michael Gillett, who received this phishing rip-off, it managed to sidestep Outlook's spam filters and reach the service's inbox.
If a user enters their login IDs, it will be pilfered by the hackers and used for other attacks, which could contain targeted phishing scams, credential stuffing attacks, or even data theft.
As is normally the case, when receiving weird emails that ask you to log in to carry out some task, you should always be doubtful and contact your network or mail administrator.
Additionally, users should always study the URLs of any landing pages that comprise Microsoft login forms and to recollect that genuine login forms will be on the microsoft.com, live.com, and outlook.com domains.