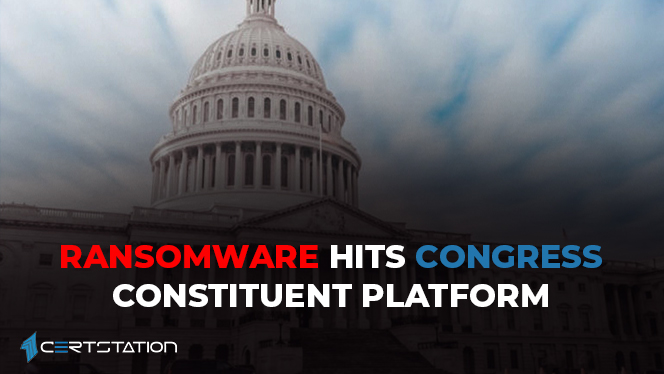 iConstituent, a platform created to ease the communication between politicians and local residents have faced a ransomware attack. According to the news, nearly 60 members of Congress use the platform. The House Catherine Szpindor's Chief Administrative Officer updated that news channels were informed of the ransomware attack iConstituent's e-newsletter system.
However, no data from the House was accessible by the network used by the House which stayed unaffected.
John Shier, the Sophos' Senior Security Advisor stated that whatever a person does, he or she is someone's supply chain. He added no matter you provide services to a third party or become a member of a big organization that facilitates people with their products and services, you are in the supply chain.
Governments of Georgia, Hawaii, Nevada, and cities such as Los Angeles utilize this platform the best way. Moreover, the New York State Assembly has signed a contract with these companies to avail their services.
The White House and laws of the USA have taken strict action against the ransomware attack on the biggest meat processor and one of the largest oil and gas providers.
The New York City Law Department got hacked which led the IT administrators to force shut the access to some systems that were available for over 1000 employees. The company has been able to supervise the legal matters of the city and hold a huge chunk of personal data about the city's employees that can't afford to be compromised. The personal data comprises employees' addresses, their social security numbers, and more.