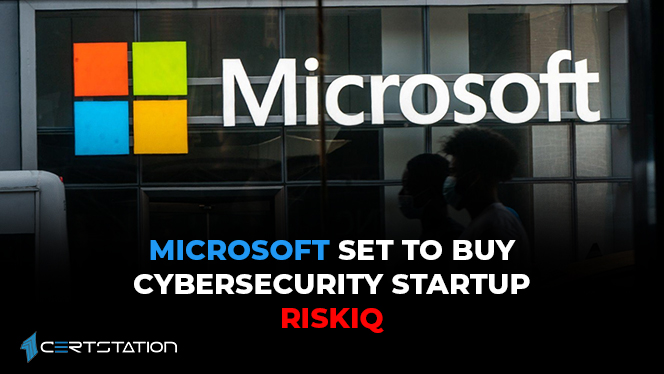 Technology giant Microsoft has confirmed it's set to drop a whopping $500mn in cash to buy RiskIQ, a cybersecurity company that provides threat intelligence and cloud-based software as a service for organizations.
Microsoft, however, declined to confirm the reported figure.
Terms of the deal, which will see the San Francisco-based company's threat intelligence services combined into Microsoft's flagship security offerings, were not revealed.
The announcement comes amid a hyper security landscape as businesses move to remote and hybrid working strategies.
Microsoft says that by embedding RiskIQ's technologies into its main products, its customers will be able to build a more inclusive view of the international threats to their organizations as workforces continue to work outside of the outdated office milieu.
The company says that the deal will also help businesses keep an eye on supply-chain risks.
Eric Doerr, vice president of cloud security at Microsoft, said: "RiskIQ helps customers discover and assess the security of their entire enterprise attack surface — in the Microsoft cloud, AWS, other clouds, on-premises, and from their supply chain. With more than a decade of experience scanning and analyzing the internet, RiskIQ can help enterprises identify and remediate vulnerable assets before an attacker can capitalize on them."
Established in 2009, RiskIQ has raised around $83 million over four rounds of funding. Elias Manousos, who co-founded RiskIQ and serves as its CEO, said he was excited about the acquisition.