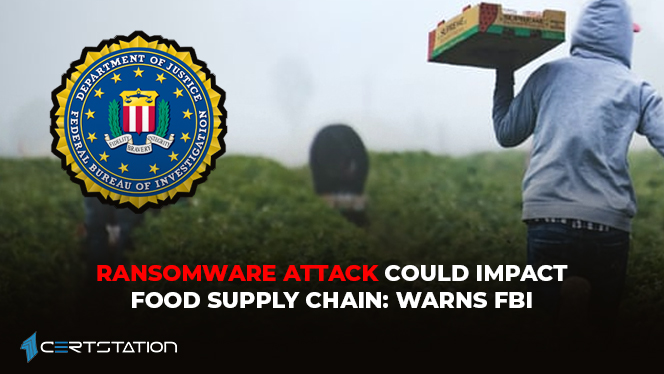 The Federal Bureau of Investigation (FBI) has warned businesses in the Food and Agriculture sector about a surge in ransomware assaults that could disrupt the food supply chain.
The high dependance on smart technologies, Internet-connected (IoT) devices, and industrial control systems expose the sector to several types of cyberattacks that may lead to disrupted processes, impacting the whole food supply chain.
The FBI says that all types of organizations in the sector — including farms, manufacturers, markets, and restaurants — are vulnerable. Ransomware attacks are often accompanied by the data theft, which is then used as influence to plunder victims.
The FBI's notification reads: "Food and agriculture businesses victimized by ransomware suffer significant financial loss resulting from ransom payments, loss of productivity, and remediation costs. Companies may also experience the loss of proprietary information and personally identifiable information (PII) and may suffer reputational damage resulting from a ransomware attack."
Some prominent attacks this year have exposed just how unruly ransomware can be. The Kaseya assault forced one of Sweden's top supermarket chains to shut legions of stores for days. Meat processing behemoth JBS had to also hold operations, just as Colonial Pipeline and Molson Coors did.