SAP released its set of security fixes of this week to address more than a dozen bugs around its product portfolio, containing about four vulnerabilities in Internet Graphics Server. Nine new Security Notes were released by the company as part of the SAP Security Patch Day, to which Support Package Notes and updates to formerly announced notes are additional, for a total of sixteen notes released since the previous Patch Day.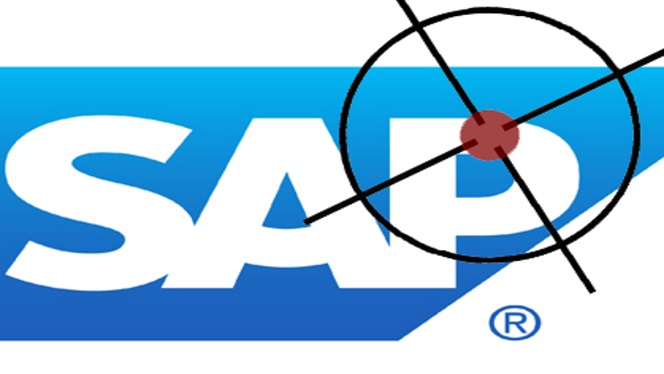 Great many security flaws addressed in the running month were regarded as Medium seriousness, with merely one of them measured with a Low extremity rating. Lost authorization forms and Denial of service problems were the most usually came across flaws, however SAP also talked Cross-Site Scripting, code inoculation, information revelation, open redirect, XML exterior entity, implementation vulnerability, and spoofing flaws.
The engine, SAP Internet Graphics Server, practiced by SAP for creating visual gears such as graphics or charts, was the most exaggerated product this month, justification for four of the Security Notes. The stated bugs contain CVE-2018-2420 – Unrestricted File Upload, CVE-2018-2421 and CVE-2018-2422 – Denial of Service, and CVE-2018-2423 – Denial of Service in IGS HTTP and RFC listener.
By exploiting CVE-2018-2420, an attacker could "gain access to user's session and learn business-critical information, in some cases it is possible to get control over this information. In addition, XSS can be used for unauthorized modifying of displayed site content," ERPScan reveals.
SAP has stated various flaws in IGS over the previous months, containing Denial of Service, Cross-Site Scripting, and Log Injection threats, amongst others, Onapsis points out. Two notes announced in February (#2525222) and March (#2538829) addressed together more than 15 flaws, some very simple.
Alternative vital flaw stated in the current month is CVE-2018-2418, a Code Injection in SAP MaxDB ODBC Driver. The vulnerability lets a cybercriminal to inject and run their own code, get further complex information, adjust or erase data, vary the output of the system, generate new users, regulate the performance of the system, or intensify rights and accomplish a DoS threat. SAP also re-issued the security note #2190621 current month with updated CVSS, precondition and solution information associated to improper logging of IP addresses in the Security Audit Logging function.
The unique customer IP address is logged in its place of the NAT-translated IP address in certain environments where the SAP system is a far aside a proxy or a NAT. However the forthcoming General Data Protection Regulation could ponder customers' IP addresses as personal data, Onapsis notes not just can client IP addresses be effortlessly operated. Onapsis exposed a couple of weeks ago that nine out of ten SAP systems were identified to be bug to a SAP Netweaver flaw that was initially found in 2005. The flaw delivers a cybercriminal with clear access to the system, permitting them to read information, extract data, or shut the system down.
"The threat still exists within the default security settings of every Netweaver based SAP product such as SAP ERP, SAP CRM, S/4 HANA, SAP GRC Process and Access Control, SAP Process Integration/Exchange Infrastructure (PI/XI), SAP Solution Manager, SAP SCM, SAP SRM and others," the firm explains.