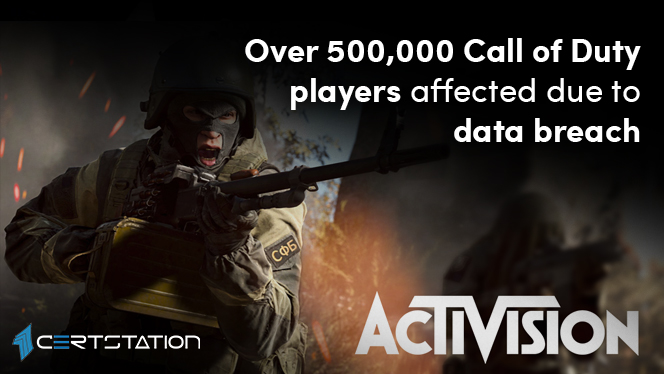 According to eSports site Dexerto, over 500,000 Activision accounts may have been impacted due to a data breach by the gaming firm on September 20.
According to Dexerto, the login for Activision accounts been widely leaked and cybercriminals also changed accounts' details to avert easy retrieval by the genuine owners. Most of the Activision accounts are also used by players of the popular game Call of Duty titles, including Warzone, Modern Warfare, and Mobile.
"All Call of Duty players should be on notice after a major Activision hack has left millions of accounts in limbo." reads the post published by Dexerto.
"As of the time of publishing, over 500,000 Activision accounts have reportedly been hacked, with log-ins being leaked publicly. Hackers are then changing the account details, making it so the original owners can't recover them."
The data breach was primarily reported by 'oRemyy' on Twitter and later established by other content makers, like TheGamingRevolution and Prototype Warehouse.
TheGamingRevolution account exposed that the threat actors behind the hack are allegedly "generating 1,000 accounts every 10 minutes."
It's still not clear how threat actors breached the accounts, but it's assumed that the security breach could be the result of a credential stuffing attack.