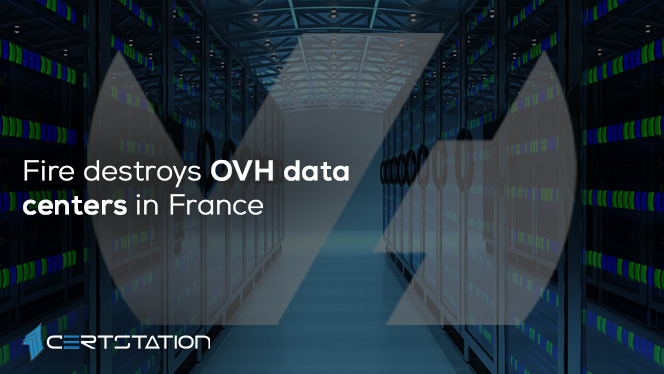 In what is being dubbed as an unprecedented incident, a fire has destroyed data centers of OVH located in Strasbourg, France.
OVH, the largest hosting provider in Europe and the third-largest in the world, provides VPS, dedicated servers, and other web services. The cloud computing giant caters to more than 1.5 million customers worldwide.
The company is advising customers to put in place their disaster recovery plans after the fire has rendered several data centers unserviceable, affecting websites across the globe.
OVH manages 27 data centers in countries including the US, UK, France, and Australia.
Images shared on social media appear to show the extent of the fire.
Per the OVH founder and chairman Octave Klaba, the fire had been contained as of early hours of March 10th, 2021, but services are expected to remain inaccessible at least for today.
"Firefighters continue to cool the buildings with the water," the executive said. "We don't have the access to the site. That is why SBG1, SBG3, SBG4 won't be restarted today," Klaba said.
"We recommend [you] activate your Disaster Recovery Plan," Klaba added.