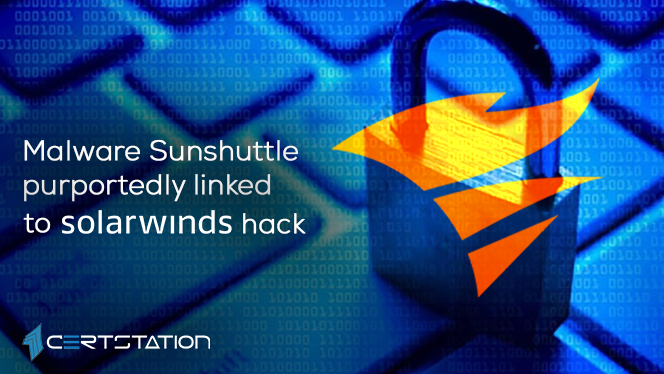 Malware experts have found a new sophisticated second-stage backdoor, called Sunshuttle, which was uploaded by a U.S.-based entity to a public malware repository in August 2020.
An analysis published by FireEye reads: "Mandiant Threat Intelligence discovered a sample of the SUNSHUTTLE backdoor uploaded to an online multi-Antivirus scan service."
"SUNSHUTTLE is a backdoor, written in GO, that reads an embedded or local configuration file, communicates with its C2 server over HTTPS and supports commands including remotely updating its configuration, file upload and download, and arbitrary command execution."
The SUNSHUTTLE backdoor was likely designed to carry out network reconnaissance alongside other SUNBURST-related tools.
Mandiant investigators exposed the SUNSHUTTLE backdoor on a system of a victim impacted by UNC2452, and believe that it is associated with this hacker.
Experts have highlighted that the new malware was not detected using any trick to gain tenacity, which means that the persistence is likely set outside of the execution of this backdoor.