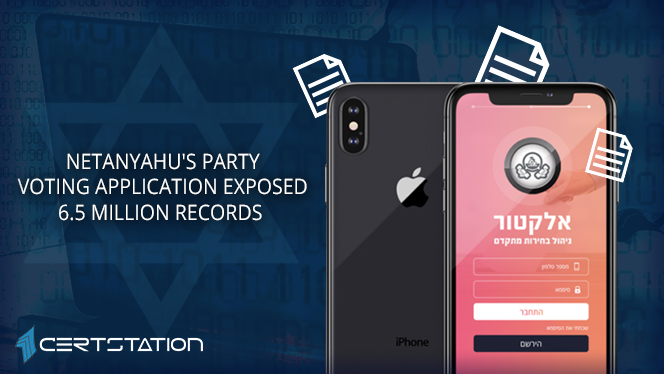 The party of Israeli prime minister Benjamin Netanyahu may have possibly uncovered and conceded the personal information of nearly 6.5 million Israeli citizens.
The leak was revealed and detailed today by Ran Bar-Zik, an Israeli-born frontend developer for Verizon Media.
It is indistinct if the uncovered server and data was reaped by unlawful parties before Bar-Zik's finding and public revelation.
Bar-Zik suggests that he revealed the leak while executing a security review of Elector, an app developed by Elector Software for Lukid.
Bar-Zik said he reviewed the app after local media raised numerous privacy-related matters about the app recently, such as glitches with the app letting users record other users for SMS-delivered news without their accord.
Local media says that the Lukid party ordered the app to let political supporters sign up for news and updates during the imminent Israeli lawmaking election, to be held on March 2, next month.
Bar-Zik said this website comprised more information than it should, while the developer said the site's source code included a link to an API endpoint that was supposed to be used to validate the site's managers.
This backend seemed to offer access to a database that contained the personal details of 6,453,254 Israeli citizens, qualified to vote in the forthcoming election, Bar-Zik said.
Local media maintained that the database was an official copy of Israel's voter registration database, which each political party obtains ahead of an election so they could prepare forthcoming campaigns.
The Electoral app's official website has been taken down and eliminated from the supply of search engine like Google and Bing, to avert additional access to the site's source code and admin API endpoint.