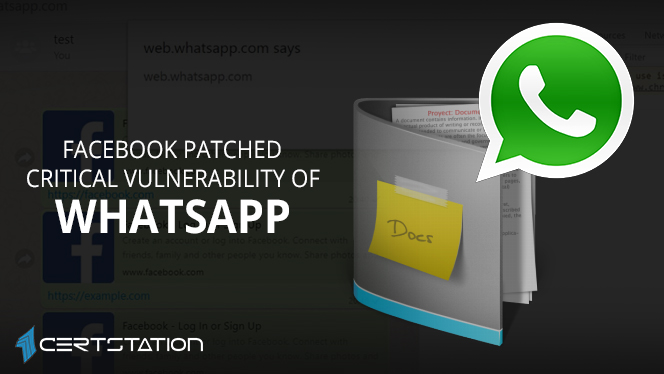 Tracked as CVE-2019-18426, Facebook has fixed a serious flaw in WhatsApp that would have let cyberthieves read files from a user's local file system, on macOS and Windows systems.
Facebook said: "A vulnerability in WhatsApp Desktop when paired with WhatsApp for iPhone allows cross-site scripting and local file reading. Exploiting the vulnerability requires the victim to click a link preview from a specially crafted text message."
A remote attacker could misuse the issue by deceiving the victims into clicking a link preview from an especially created text message.
The CVE-2019-18426 defect impacts WhatsApp Desktop before v0.3.9309 coupled with WhatsApp for iPhone versions prior to 2.20.1.: 01-21-2020
Gal Weizman from PerimeterX found that the susceptibility received an 8.2 high severity CVSS 3.x base score.
Weizman revealed a hole in WhatsApp's Content Security Policy (CSP) that permitted for cross-site scripting (XSS) on the desktop app. Additional study allowed the professional to gain read authorizations on the local file system on both Windows and macOS WhatsApp desktop apps.
"if you run an old version of a vulnerable app, one can exploit that vulnerability and do bad things to you." He said.
"I did however demonstrated how I use fetch() API, for example, to read files from the local OS like the content of C:\Windows\System32\drivers\etc\hosts file in this case,"
The fault could have allowed attackers to insert malevolent code and links within messages sent that would be totally transparent to the victims.