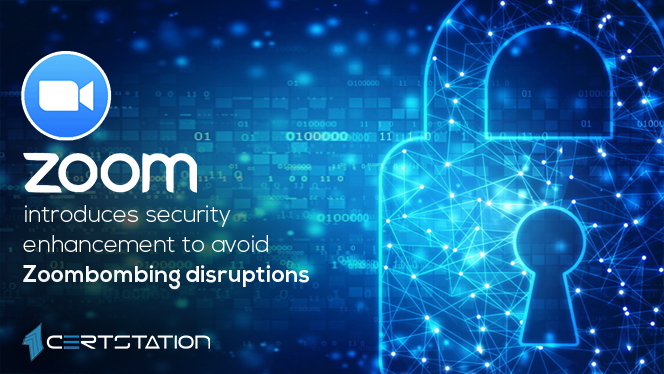 Zoom today announced the launch of additional security enhancements intended to help meet hosts block zoombombing attempts and to flag misbehaving users to participants.
Since the beginning of the pandemic, the Zoom video conferencing app has become an extremely popular way to stay in touch with family and friends, with the company reporting that its platform surpassed 300 million regular users in April.
Zoombombing occurs when unauthorized third parties join Zoom meetings in order to interrupt existing sessions and threaten participants.
The first new Zoom security feature called Suspend Participant Activities and enabled by default for all Zoom apps, makes it easy for hosts and co-hosts to pause meetings temporarily and delete any disruptive participants easily.
Hosts will be able to automatically end all video, audio, in-meeting chat, annotation, screen sharing, recording, and Breakout Rooms activities by pressing the 'Suspend Participant Activities' button under the Security icon.
"The hosts or co-host will be asked if they would like to report a user from their meeting, share any details, and optionally include a screenshot," Zoom explained. "Once they click 'Submit,' the reported user will be removed from their meeting, and Zoom's Trust & Safety team will be notified."
The second feature, referred to as Participant Report, also makes it possible to report zoombombombing threats to meeting participants by clicking the Security badge on the top-left side of the Zoom client window.
While not enabled by default, 'Report by Participants' can be enabled from the Site settings by administrators and account owners.
The new security enhancements are immediately available to all users of Zoom desktop clients for macOS, Windows, Linux, and mobile apps, with web client and VDI users to get access later this year.
Zoom's newly deployed 'At-Risk Meeting Notifier' will now automatically notify account owners by email to Zoom Meeting links at a high risk of being interrupted beginning this fall.