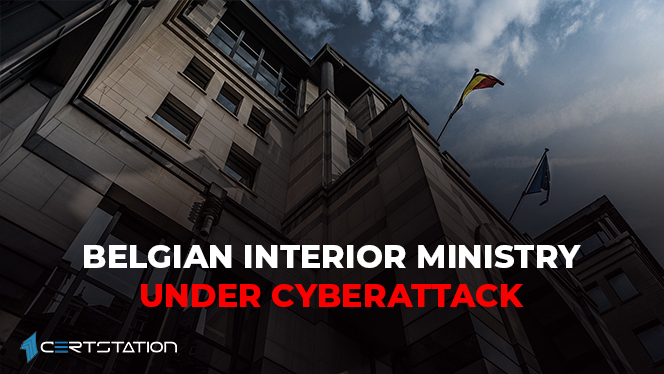 The Belgian Interior Ministry has been targeted for the cyberattack as per the spokesperson's statement to RTBF. The matter was taken into consideration when the Federal Public Service Interior's communications director, Olivier Maerens, asserted the complaints. Initially, it was not taken seriously because the ministry's servers were perfectly secure. The hackers could not be successful in the mission of hacking the sensitive data.
Prosecutors allotted by the Federal government have begun their investigation to inquire about the origin of the operation and its purpose.
Moreover, there is another high-profile cyberattack that hit the Belnet network caused major problems to universities, research centres, higher education institutions and led them to a severe crash.
However, the motive of attacking the interior ministry of Belgium is to not get the sensitive data and seek a ransom. It is considered to be very well planned and quite complicated which has resulted to make everything think that it was espionage.
Maeren confirmed that to prevent the attacker from being successful in his mission, immediate action was taken. He also added that the server security had to be supported well to avoid loss and future regrets. However, the news of the attack is kept extremely confidential.
The Italian PM in an EU leader's meeting stated that the Russian interference of Russia with spies and the web has become quite disturbing and shocking. He also said that the protection has to be strengthened, cybersecurity is a serious matter to deal with and it has to be taken care of at the local as well as on the EU level.