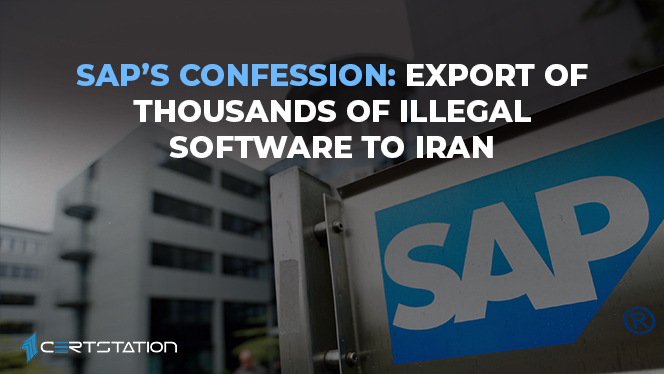 SAP has confirmed that they have settled the agreement with the investigators from the USA to close the lawsuit that was filed against the illegal export of software to Iran.
As per the statement issued by the US Department of Justice (DoJ), in six years' duration, SAP has disobeyed the Iranian Transactions and Sanctions Regulations and the Export Administration Regulations thousands of times.
SAP, the cloud software vendor has confessed to having violated the law and order and an embargo that was imposed on the United States. According to the data, from 2010 to 2017, SAP and its overseas allies had exported to Iran some US-oriented software more than 20,000 times.
According to DoJ, in 2011, SAP obtained multiple CBGs and learned that the companies have inadequate amount of efficient export control and sanction compliance procedures with proper diligence. SAP decided to permit the companies to operate as independent beings and didn't do well in integrating them into more reliable and strong export control and sanction compliance policies.
SAP is reported to have admitted the allegations and made a settlement of $8 million with the US investigators to relieve themselves of further complications of the case. According to the settled agreement, SAP is going to provide $5.14 million for the felony.
SAP has also given the statement in which the company said they take full responsibility for the heinous act and they have strengthened the internal power to make sure that the compliance is on point and applicable by the laws. The company added that they aim for the highest standard of corporate integrity.